Résidence Saint Vincent Collioure recommends their favourite places … around COLLIOURE
Restaurant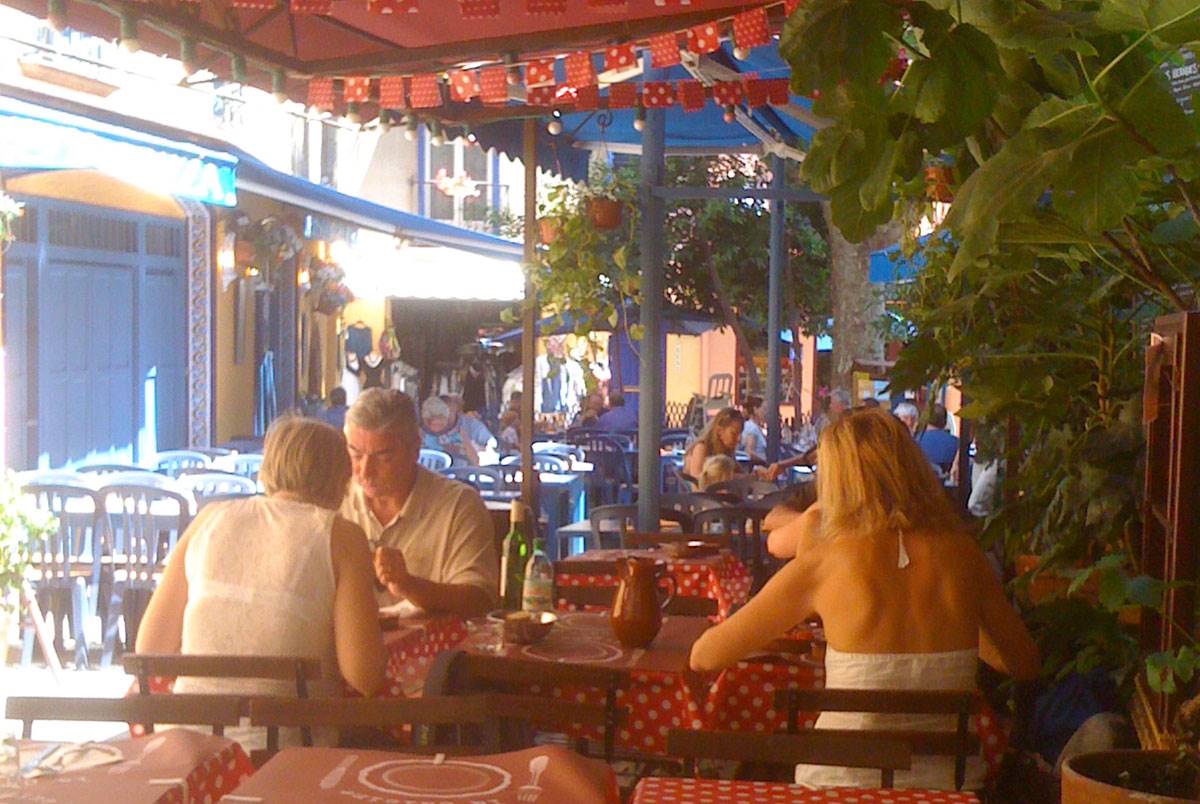 to 0.1 Km in our area
Restaurant LA CUISINE COMPTOIR
Le Restaurant de Collioure la Cuisine Comptoir vous recevra dans une atmosphère chaleureuse et agréable.  Ce restaurant avec terrasse au détour d'une ruelle vous propose une cuisine élaborée, fraîche, innovante qui reste cependant basée sur la tradition avec des produits frais et locaux. Vous apprecierez de vous détenre dans le calme des ruelles de Collioure.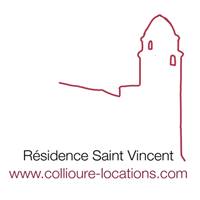 Un petit bijou bien caché dans une petite ruelle ! Dégustation conviviale de tapas et de plats typiques catalans ! Je recommande !
Tourist itineraries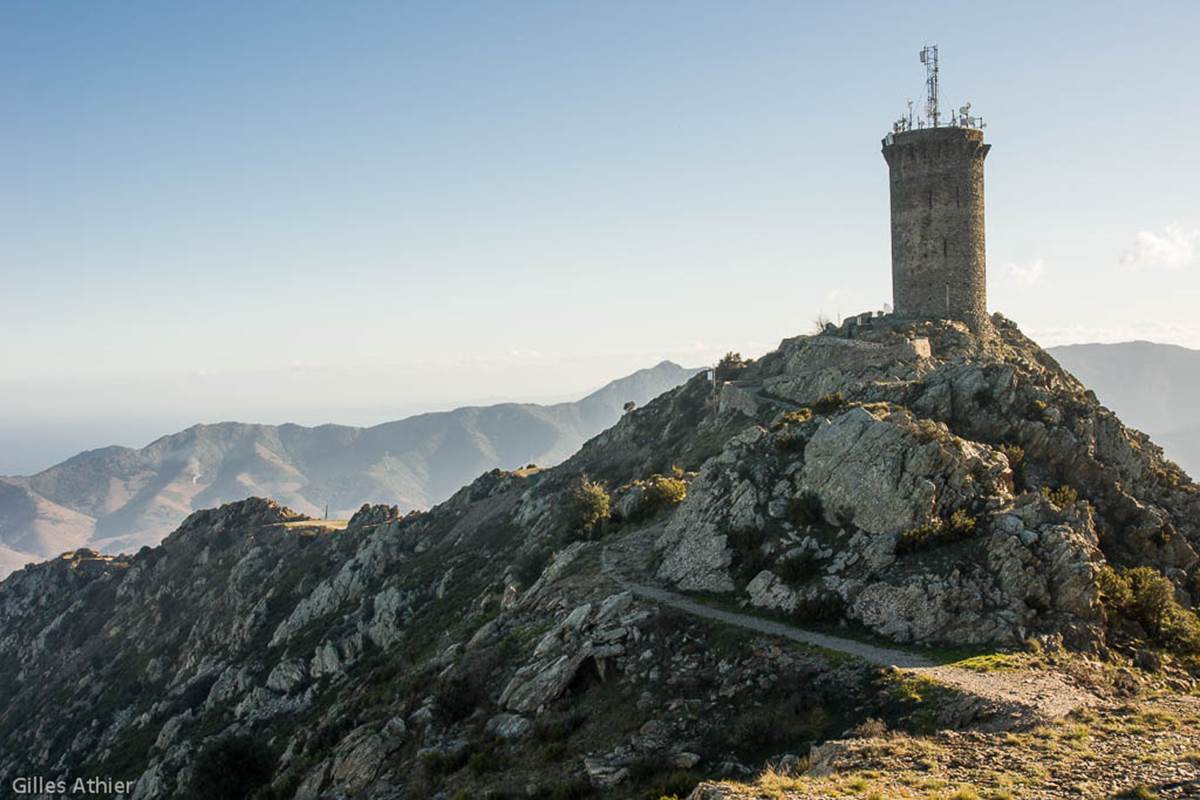 to 1.7 Km in our area
Madeloc Tower
 Incredible view Very accessible Rising 652 meters above sea level, it enjoys an exceptional panorama overlooking the plain and the Roussillon coast. Former signal tower, it was once used to monitor the sea and Spain in order to ward off the slightest attacks. Access Behind the Hermitage of Consolation , take the very steep path which rises quickly in the rockery to reach the heights above the Côte Vermeille . Follow the ridge trail to the Taillefer battery , go to the Col de Taillefer . Go to the battery of 500 and continue on the stony path. Turn left then right towards Col de Valloria. Continue to the right and continue to Col de la Serre. On the horizon is the peak with its summit the Tour de la Madeloc . The path climbs into the scrubland and brings you overhanging Port-Vendres , a last effort and your goal is reached, the Madeloc Tower is offered to you. Accessible on foot, by bike and partly by car. A little history ... The tower was built at an altitude of 654 meters in the 13th century. It is part of a vast network of signal towers located in Roussillon . She controlled the coast. In the 18th century, a garrison of soldiers occupied the premises. It is 30 meters high and has 25 meters in circumference. Its walls which are characterized by 2 meters thickness are pierced by several loopholes. Inside there are three vaulted floors as well as a cistern and a fireplace. Do you want to know what customers think about this structure? Find here the opinions of the Madeloc Tower.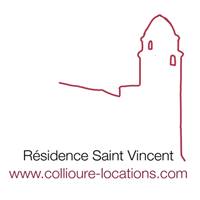 A voir abolument, à l'occosion d'une jolie randonnée.
Cultural heritage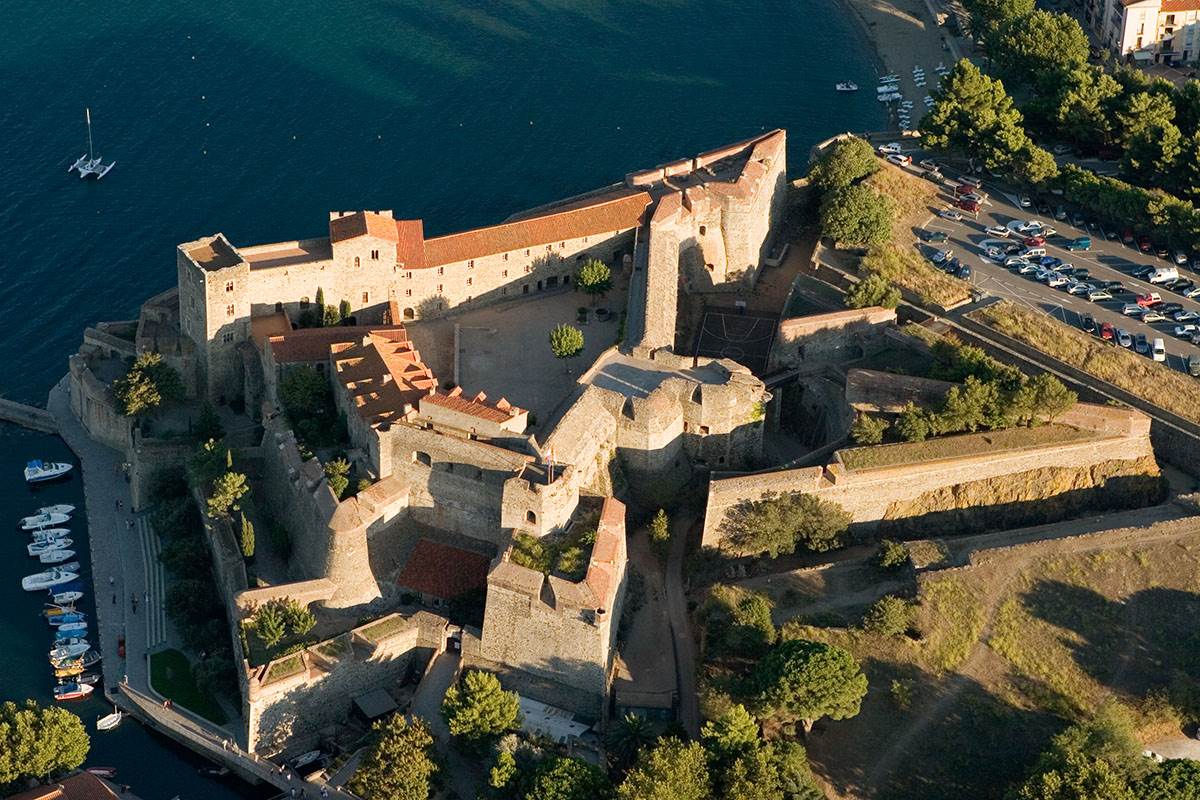 to 0.2 Km in our area
CHATEAU ROYAL DE COLLIOURE
 Guided tours are possible outdoors (45 min) at 10:30 am and 2:30 pm. Guided tours Shows and exhibitions Citadel The interior and exterior of the royal castle is open to the public at a rate of € 4. Guided tours are now possible outdoors (45 min) at 10:30 a.m. and 2:30 p.m. (other tours can also take place subject to a sufficient number of people: 11:30 a.m., 3:30 p.m., 4 p.m.: contact the royal castle). The royal castle belongs to the Departmental Council 66 . Immersed in the sea and ideally located in the city center, it is one of the little wonders of Collioure, due to its history, its beauty and its imposing appearance. It was also classified as a Historic Monument in 1922. The first fortification on this site is that of a Roman castrum . The little extra to fully enjoy the visit is to attend a guided tour , it immerses you in the world of the castle. Also shows and exhibitions are regularly organized, and it hosts many events, including the Christmas Court (Christmas shops in the castle). A superb citadel that cannot be missed with its foundations plunging into the sea, the Château de Collioure is both beautiful and imposing. It is also the centerpiece of the city's defensive system. Merchant port and stronghold unite in the walls of this monument. It was built on the site of ancient Roman constructions and developed by the Counts of Roussillon and the Kings of Aragon. Between 1276 and 1344, it hosted and served as a summer residence for the court of the Kings of Majorca. In the 17th century, Vauban erected the outer wall, razed the village located within the ramparts and built the glacis (current parking lot). A little history ... The castle has found its place above a rocky outcrop of about thirty meters, today, completely buried by construction. It is located on the site of the first Iberian city dating from the 6th century BC and testifying to the presence of a fishing port. From the 12th century, the castle will be occupied in turn by different kings from different kingdoms. The Royal Castle was a centerpiece of the defensive system of the city, a commercial port and a stronghold in fact united in the walls of this castle. There will be three main phases of construction. The castle was completely rebuilt by the kings of Mallorca in the 13th century to become their summer residence. In the 14th century, the kings of Aragon reorganized the fortifications to make them a military fortification. In the 17th century, Vauban erected the outer enclosure, leveled the village which was located in the ramparts and fitted out the glacis. In 1939, the fortress was transformed into a prison. PRICES: Full price: 4 € Reduced price: 3 € Half price :€ 2 (student ≥ 12 years old, senior ≥ 65 years old and group of more than 15 people) Free for children under 12 and school groups OPEN: From November to March: 10 a.m. to 5 p.m. (last entry 4:15 p.m.) and the site will be closed every Monday until the end of December April, May, June and September, October: 10 am-6pm (last entry 5.15pm). July and August: 9:30 a.m. to 6:30 p.m. CLOSED : January 1st ; May, the 1st ; August 15 and 16, December 25 and 31. Find out more: see the page of the Royal Château de Collioure on the website of the Department of Pyrénées-Orientales Do you want to know what customers think about this establishment? Find here the opinions of the Chateau Royal de Collioure. Note that guided tours of the Royal Castle are free for all groups of students regardless of their nationality. To go further, take part in the "journey through history" with our cultural mediator, you will learn more about the fascinating history of this city!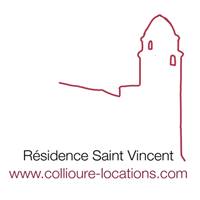 La chapelle nous donne un point de vue extraordinaire à chaque moment de l'année.
Rental accommodation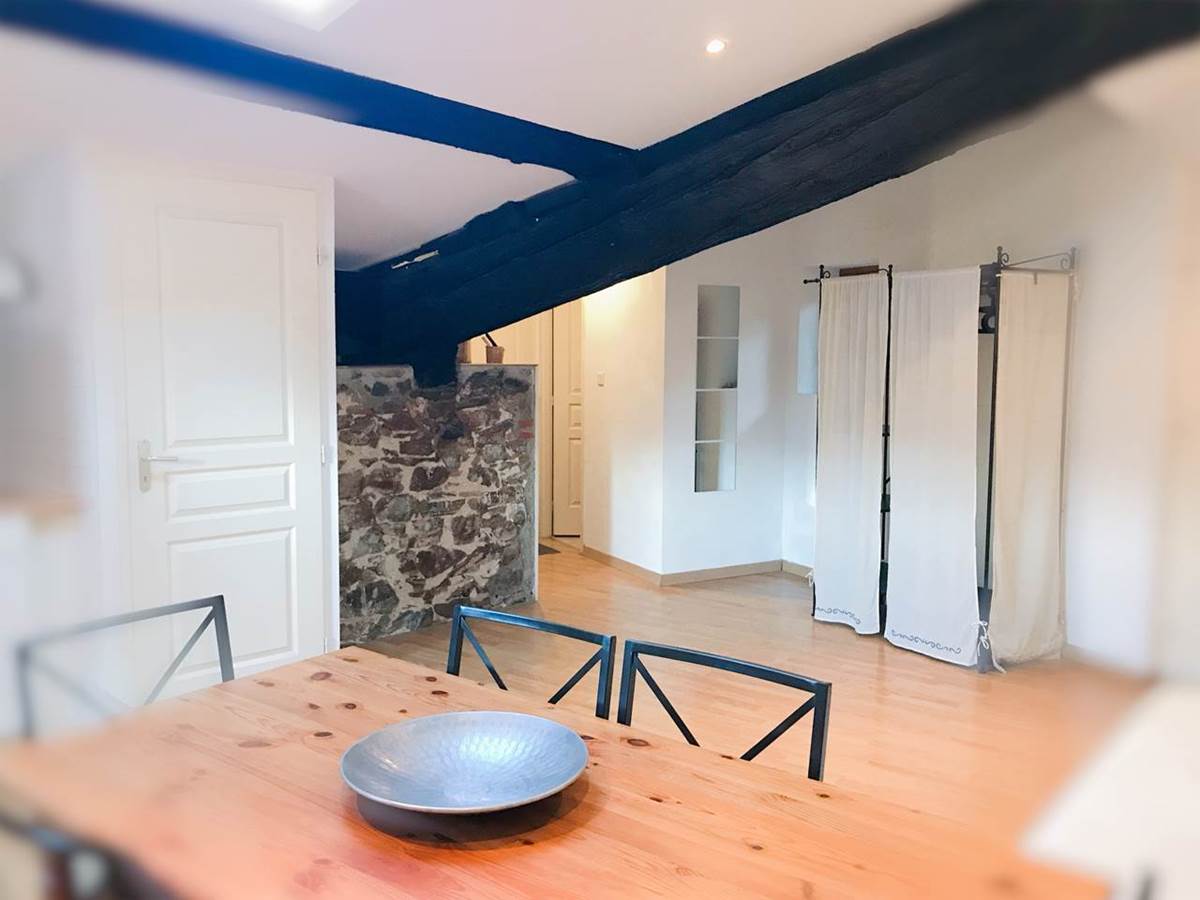 to 0 Km in our area
Residence Saint Vincent Collioure- www.collioure-locations.com - PRO
Residence of charm and character, ideally located in the heart of old Collioure, in the historic center, close to the sea. Old Catalan's house of the 17th century, it offers a service and an exceptional cachet. Five apartments are at your disposal, all year long, for your holidays and weekends. Fully restored, they bring you all the comfort you do not need during your stay.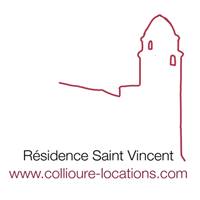 House of charm and character in the heart of Collioure. Old fisherman's house, it dates from the 17th century. Home all year round from two nights. Historic pedestrian center. Ideally located for a stay for two, with family or friends.
Cultural heritage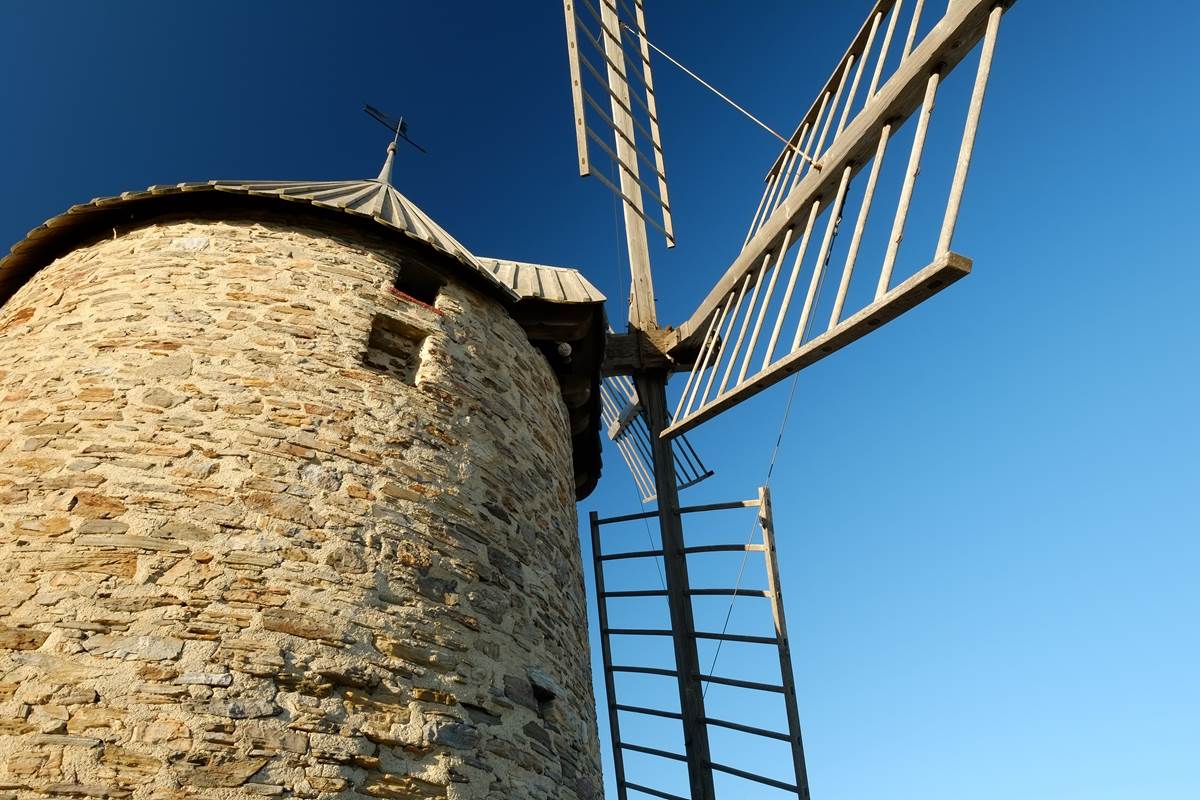 to 0.6 Km in our area
THE MILL OF COLLIOURE
He is the oldest in the department. On February 11, 1337, the Chevalier Raymond de Toulouse, prosecutor for the King of Mallorca, ceded a plot of land to Jacques Ermengald de Collioure, at a place called "Cortines" and granted him the right to operate the windmill to grind the grains or crops. The mill ceased its activity in the 19th century to gradually find itself in a state of ruin. Having become the property of the town, the town began its restoration, completed in June 2001. The wooden machinery is made in the traditional way by the carpenters of Bernard Garibald . It is now used for the crushing of olives and the production of Collioure oil . Tours of the Collioure mill take place from May 21, 2020 from 10 a.m. to 12 p.m. Visits will be on Wednesdays and Sundays from 10 a.m. to 12 p.m. Sale of oil on site. Do you want to know what customers think about this structure? Findhere the opinions of the Moulin de Collioure.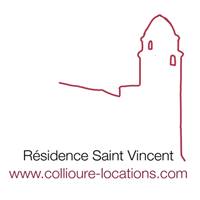 Jolie promenade et point de vue exceptionnel. De belles photos en perspective !
Cultural heritage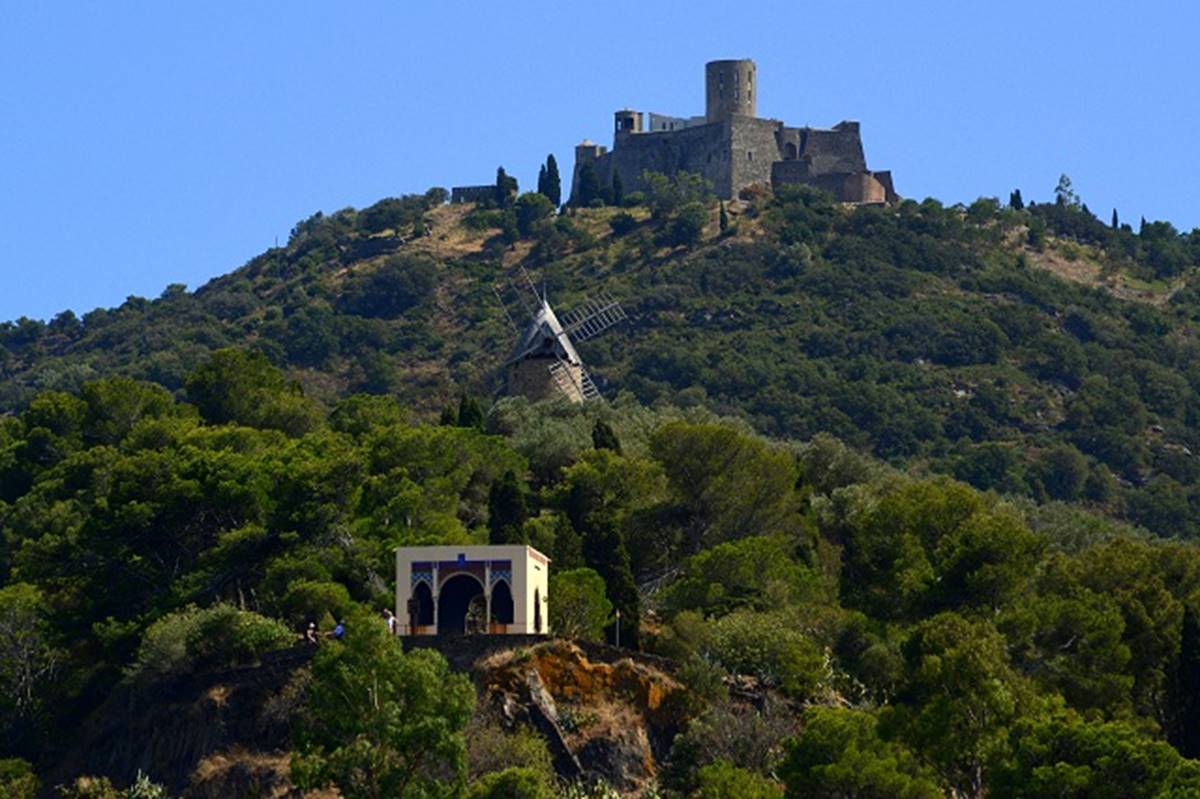 to 1.2 Km in our area
The fort Saint Elme
Fort Saint Elme will be closed from 10/31. Has an impressive collection Enjoy an exceptional panorama Suggestions for visits and activities Fort Saint Elme, the sentinel of the Côte Vermeille A true heritage treasure , Fort Saint Elme is a monument with an epic history. Symbol of the influence of Northern Catalonia, it is one of the region's most emblematic sites. With walls over 25 meters high and more than 10 meters thick, the majestic fortress, built by order of Emperor Charles V, which dominates the entire Côte Vermeille ensures its safety in the face of the combined appetites of Francis I and Suleiman the Magnificent ... In the Arsenal Museum, visitors and history buffs alike will discover an impressive collection of Renaissance armor, helmets, halberds, cannons , but also weapons of the Ottoman sailors who ravaged the coasts of the empire. From the top of its terraces, Fort Saint Elme offers an exceptional panorama which embraces the Mediterranean from the Spanish border to Sète (approximately 150km)! Photographers and lovers of the great outdoors will spend a unique moment between sky, land and sea, far from the tumults of everyday life. A wide choice of themed tours and activities are available to meet all expectations: Visits for the youngest, tours for adults, but also night tours such as sunrise tours or tasting tours. Some dine there while others get married. Still others will venture into the underground or onto the tower. One thing is certain, to visit Fort Saint Elme, it is the certainty of "discovering history differently" with guides and passionate staff committed to respecting heritage and protecting nature. Access Join the Museum of Modern Art, leave the building on your left, cross the Pams Park to "La Gloriette" (square construction), former Senator Pams' smokehouse, then join the Moulin de la Cortine, an oil mill whose production is sold on site. Take the path behind the Mill to continue to Fort Saint-Elme. A visit is essential ... From there, possibility of joining the Hermitage of Consolation or Port Vendres. A little history ... In the 14th century, in place of the current fort, there was a round watchtower called the Guardia. The following century saw its name change in honor of Saint Elmo, patron saint of navigators. Charles Quint, in the 16th century, will build a first part of the fortification of the building. The following century, Vauban, the military architect of Louis XIV, reworked the fortification. The building was put up for sale in 1913. Fort Saint Elme is a Fort built between 1538 and 1552. Its star-shaped architecture, loopholes, stunners and other traps make it an impregnable fortress. A360 ° panorama, from which one dominates the sea, the mountain and the plain, make it an exceptional place of walk. It is now open to the public and offers various cultural activities. A historical museum traces the heroic past of this region of the Pyrenees on the Côte Vermeille. With its 8th century tower that became the keep that a fortress built by Emperor Charles V in the 16th century to protect the capital of the Perpignan region and lock the road to Barcelona. Place of epic clashes between Spanish and French, Fort Saint Elme is a private monument open to the public. You can go up there either on foot by the Mill, or with the Little Tourist Train or by car via Port-Vendres. From the top of its walls you can discover all of northern Catalonia, plains and mountains as well as the infinite sea. It is an exceptional point of view. It is a Museum-Arsenal whose important collections introduce the Art of war to the Renaissance period. The guided tour route is for children, young and old alike.There are also night, dawn, underground and tower tours. In the gardens, tables are available for those who want to picnic. Closing hours and specific conditions: - Fort Saint Elme is closed every Monday It remains open for groups, birthdays and private events by reservation. - The reception closes at 5 p.m., but the Fort Saint Elme no longer takes entry after 4 p.m. (knowing that the visit lasts about 50 minutes) - Dogs are only accepted outside (Fossés Vauban) and kept on a leash. Entrance to the museum prohibited for animals. Opening hours: From 02/09 to 03/31: 10:30 a.m. to 5 p.m. Individual tours all day Guided tours - online reservation From 04/01 to 09/30: 10:30 a.m. to 7 p.m. Individual tours all day Guided tours - 11 am / 12 pm / 3 pm / 4 pm / 5 pm / 6 pm From 01/10 to 11/11: 10:30 a.m. to 5 p.m. Individual tours all day Guided tours - 11 a.m. / 12 p.m. / 3 p.m. / 4 p.m. Christmas holidays: 10:30 a.m. to 5 p.m. Individual tours all day Closed on December 24, 25, 31 and January 1, 2020 Prices : Under 6: Free Individual disabled: Free 6-18 years: € 3 / € 4 * Students, RSA, unemployed: € 3 (map presentation) Heritage Pass: 5 € Adults: € 7 Groups: Handicapped group (from 10 people): 5 € / pers Children and Schoolchildren 1/2 day: 5 € / child Day: 7 € / child Adults (from 10 people): 6 € / pers Do you want to know what customers think about this structure? Find here the opinions of Fort Saint Elme. To find out more about guided tours, events ...click here Online booking To go further, take part in the "journey through history" with our cultural mediator, you will learn more about the fascinating history of this city!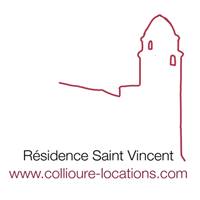 A pieds pour les plus téméraires, ou en voiture, dès votre arrivée, vous tomberez sous le charme. La visite est géniale à faire avec des enfants (costumes d'époque de chevalier ou de princesse); La vue est à couper le souffle.
Restaurant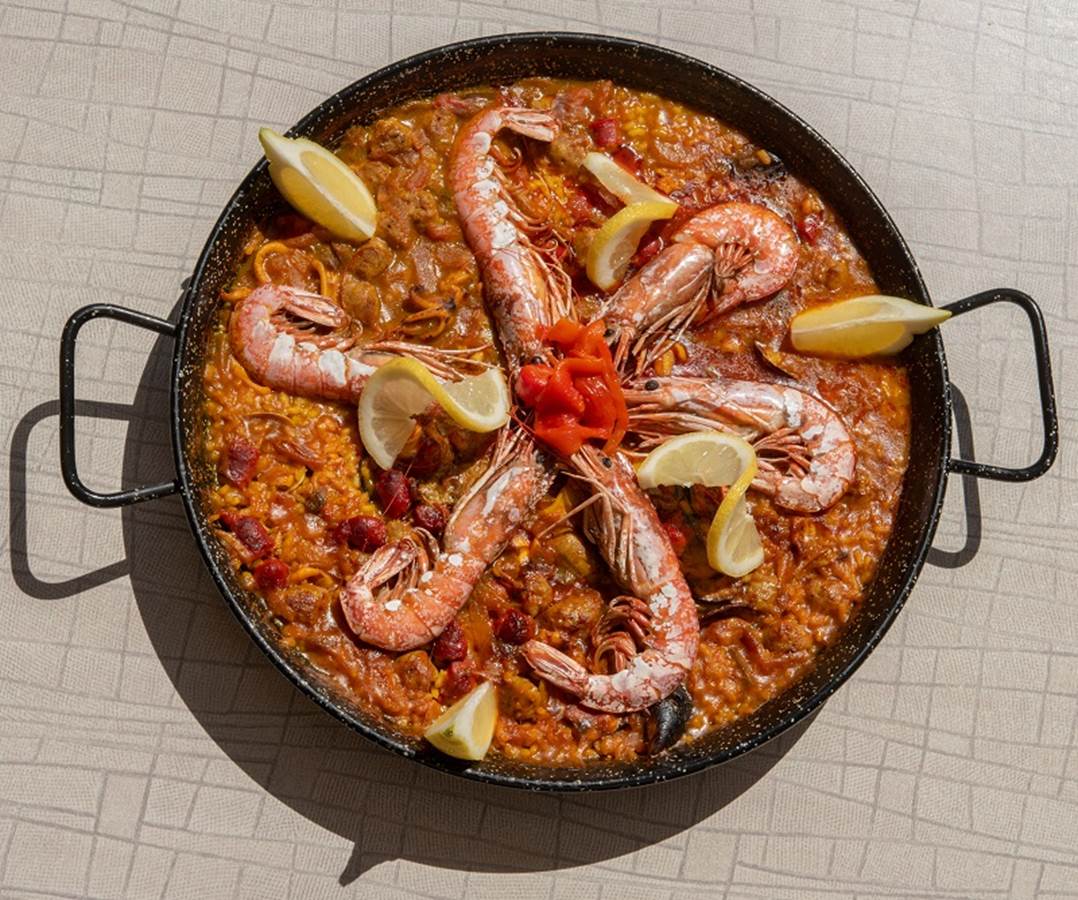 to 0.4 Km in our area
LE CAN PLA
View on the sea French, Mediterranean, European, Catalan cuisine Vegetarians are welcome Terrace Mediterranean, European, Spanish, Catalan, French cuisine This warm and friendly restaurant is located at the foot of the royal castle "on the Faubourg side", the Can Pla restaurant is the ideal place to come and dine after having visited the surroundings. The chef offers a menu made from a selection of fresh and seasonal products: tapas, Catalan specialties, assortments of fresh fish and shellfish, grilled a la plancha. For more than 13 years, Serge and Stéphanie have brought this place to life through unique recognized know-how. An address where the best things are "hungry", and it is not Zabeth, a loyal customer who will say the opposite. Indeed, according to his statements, the best canteen in Collioure is located here, in the heart of a family setting. The Can Pla team makes it a point of honor to enhance the terroir through authentic, Mediterranean and local cuisine where only the fresh produce below has their place. Grilled fish a la plancha, Catalan specialties or parillades, your five senses will be awake facing this harmony of flavors. A mosaic of encounters, conviviality and sharing to be enjoyed without moderation, even on December 31. The restaurant also has a large covered terrace on the square which is right in front of the establishment. At the foot of the Royal Castle , on the Faubourg side, a stone's throw from the Port d'Avall beach. As for the comments left by customers, they leave no doubt:""A restaurant that stands out"", ""Super friendly welcome"", ""Refined cuisine"". You can taste our regional specialties in a warm and friendly atmosphere: kitchen opening onto a spacious room, shaded terrace, paintings by regional painters, welcoming groups ..... Do you want to know what customers think about this restaurant? Find here the opinions of the restaurant Le Can pla Proposed menus: - Backpacker menu: € 19.00 - Child Formula: € 10.00 - Can Pla menu: € 26.00 - Tapas menu: € 27.80 The restaurant offers vegan and gluten-free cuisine Further information : - The Can Pla can accommodate a group of up to 100 people - Animals are welcomeOpening hours and days: Every day from: 12:00 p.m. to 1:45 p.m. and from 7:00 p.m. to 8:45 p.m. Find more information here on their website. Learn more about Catalan culinary traditions .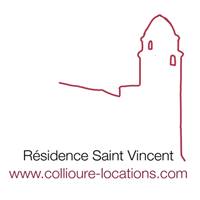 Très bonne adresse sur Collioure. Cuisine traditionnelle. Qualité et fraicheur sont au rendez-vous !
Restaurant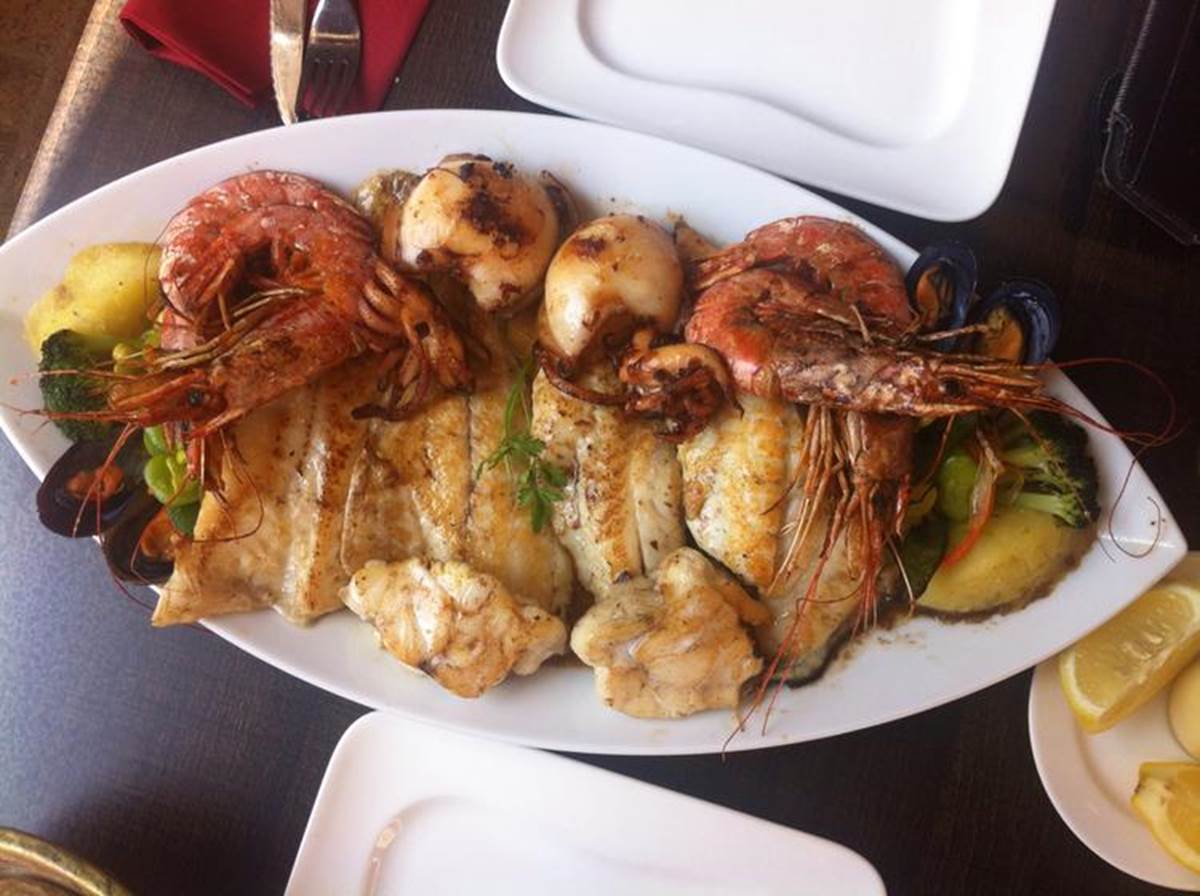 to 0.1 Km in our area
CASA LEON
 French cuisine, Seafood, Mediterranean, Spanish, Catalan Terrace The restaurant Casa Léon is a very nice address close to the beach , in the historic Collioure where we favor fish from small trades of Port-Vendres the a la carte dishes are generous: plancha, fish and pleasure! the place is warm and authentic full of good surprises to come and spend a pleasant time with family. Do you want to know what customers think about this restaurant? Find here the reviews of the restaurant La Casa Leon Further information : Open all year from Tuesday to Sunday. accepted animals Learn more about culinary traditions Catalans .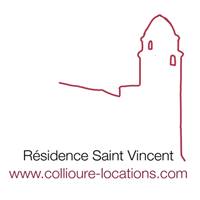 A real pleasure every time! A must-have restaurant with Mediterranean flavors!
Festivals and events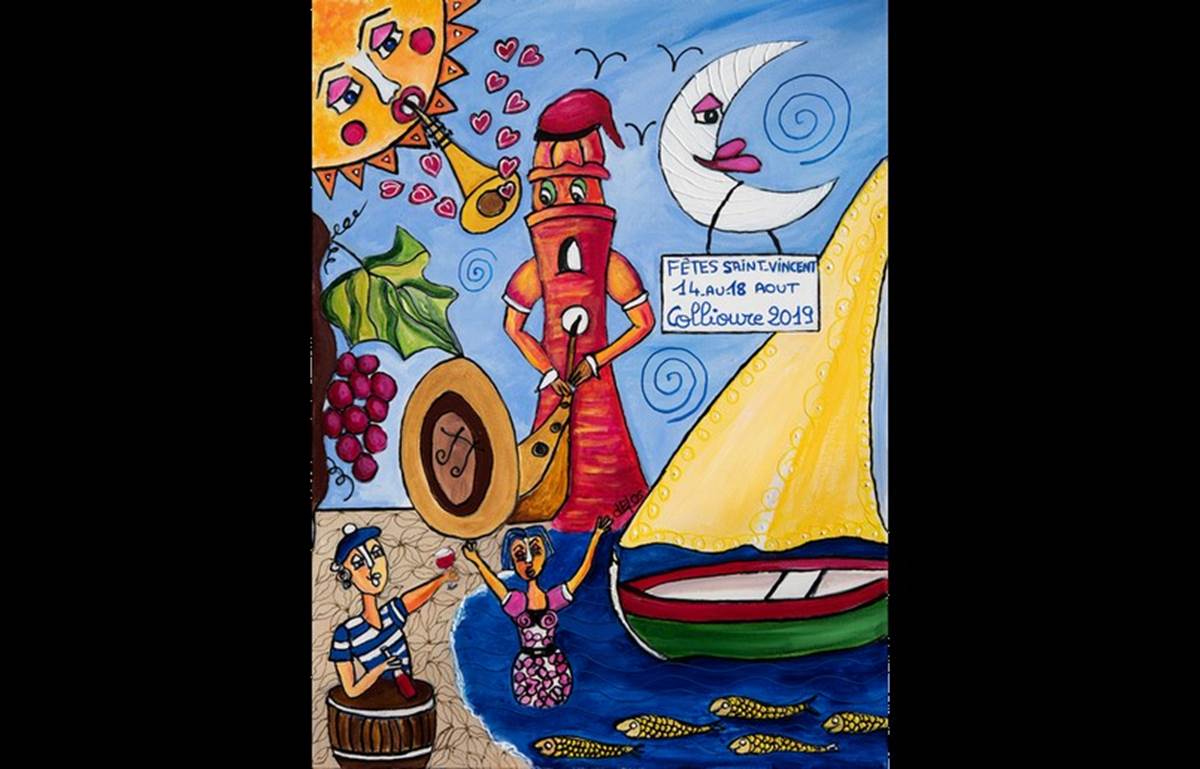 to 0.2 Km in our area
FÊTES DE SAINT VINCENT
Every year from August 14 to 18 , Fêtes de Saint Vincent are in full events for a short week. Procession of Catalan boats, concerts, bandas, sardanes or street arts ... animate the whole city during these 5 days! In Collioure, the fireworks do not take place on August 15, but on August 16, the culmination of the Collioure festivities, a magical and grandiose spectacle that illuminates the whole bay (it is reflected in the waters of the port illuminating the boats and the Royal Castle). Discover the complete program of Saint Vincent's festivities: - Program of August 14 - Program of August 15th -August 15th Street Art Program - Program of August 16th - Program of August 17 - Program of 18 August And concerning the history of these festivals, what can we say? In 1642 the relics of the patron saint of the city , St. Vincent disappeared. In 1701 , the morning of August 16, new relics donated by the Pope arrived in Collioure and were transported to the chapel of Saint Vincent or according to legend he suffered martyrdom. Here is how and why the first feast of St. Vincent took place,a 16th of August. From then on, it will be renewed every year on the same date, with the same brilliance. Without losing their vitality for three centuries , the Festivals of Saint Vincent have evolved over time by adapting without ever forgetting their origins , to constitute a true colliourencque tradition! View TER times to go to Collioure Visualize the perimeters of security View other safety information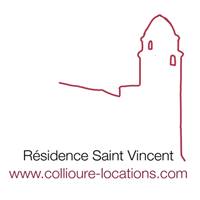 A découvrir absolument ! Il s'agit là d'une véritable institution qui attire un très grands nombres de visiteurs.
Cultural heritage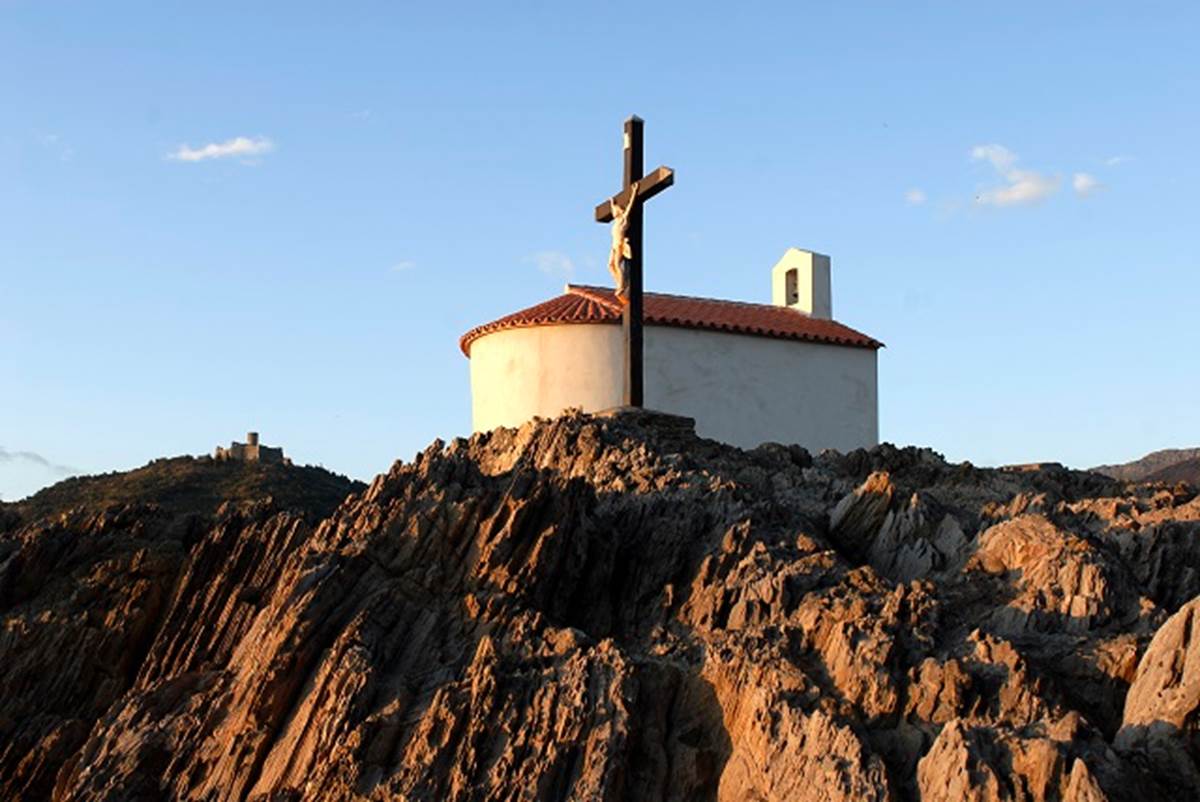 to 0.3 Km in our area
The Chapel of Saint Vincent
The Saint Vincent chapel is located at the end of the cove of Collioure. It was built in 1701 on a rock of shale. According to legend, it would be on this rock that Saint Vincent suffered martyrdom. Architecturally, the chapel is sober and small. It is a simple rectangular room with an arcuate portal. A large wooden cross bearing a martyred Christ is behind, facing the sea. Do you want to know what customers think about this structure? Find here the opinions of the Saint Vincent Chapel.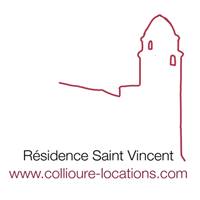 Tourist itineraries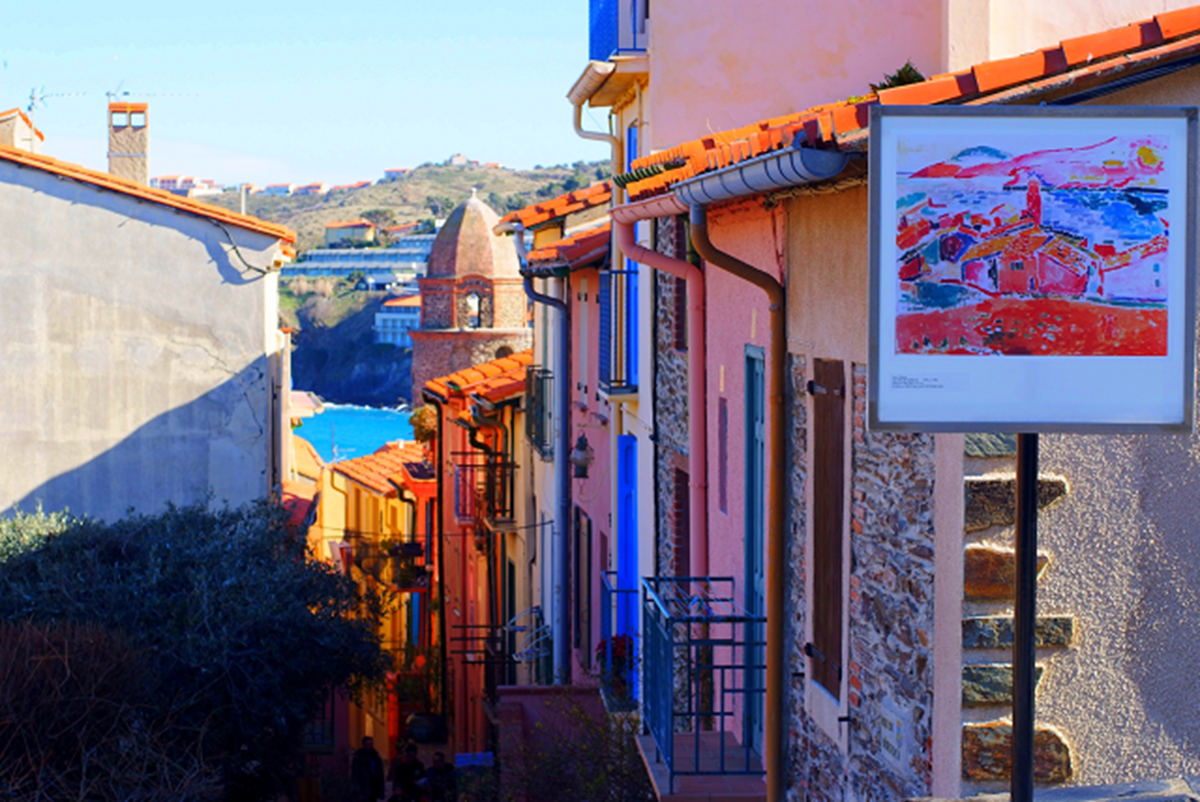 to 0.1 Km in our area
Fauvism Trail
It was on May 16, 1905 that Matisse arrived in Collioure , he got off the train and left his luggage, his boxes, his colors in the only inn in the village, avenue de la gare at Dame Rosette. Matisse sets out to discover this village, nestled between sea and mountains and thinks of his friend Paul Signac who came in 1888 and painted several canvases . Collioure is at first glance a mountain of vines worked in steps , dry stone walls , dotted with olive trees and fig trees . Collioure is a village nestled between a steeple and a castle , prayers and battles, it is the fruit of a thousand-year-old history . It is an intimate connection between the sea and the land, a powerful embrace that has cut the rocks into creeks, into coves where the color moored and swayed on the wood of the Catalan boats. It is this first glance that becomes a founder. Matisse gradually abandons thepointillism for his emotion. Faced with this creative potential, he invites André Derain to join him. For this man from the north, Collioure is a luminous shock . The two painters share a bond and are in search of a new pictorial world . Together, they indulge their pictorial forebodings. The artists come face to face with Collioure and work intensely in the open air, traveling through the village to capture all the variations, to be as close as possible to the emotion. Derain wrote to his painter friend Maurice de Vlaminck: "Fauvism was for us the test of fire ... the colors became cartridges of dynamite . They had to discharge light" Discover these reproductions in the city center: Works in the Tower of Avall: "The open window" Henri Matisse; "Boats in Collioure" André Derain. Works that are behind the Bell Tower:"The red beach" Henri Matisse; "Drying the sails" André Derain. Works found on Boulevard du Boramar: "Collioure, 1905" Henri Matisse; "Le Faubourg de Collioure" André Derain; "Boats at Collioure" Henri Matisse; "La Sieste" Henri Matisse; "The lighthouse of Collioure" André Derain; "Collioure, 1905" Henri Matisse; 'La Moulade "Henri Matisse;" The Japanese woman at the water's edge "Henri Matisse. Work located at Place de l'Eglise: "Collioure fisherman's boat" André Derain. Works in Rue du Mirador: "Les Toits de Collioure" Henri Matisse; "Collioure, the village and the sea" André Derain. You have the opportunity to participate in cultural experiences . Find the different themes here . Or stroll, accompanied by a catalog "Le Fauvisme, la couleur comme absolu" sold at the Maison du Fauvisme and at the Tourist Office. For more information, find the article on our blog " Collioure, le mag " as well as our page on Le Fauvisme .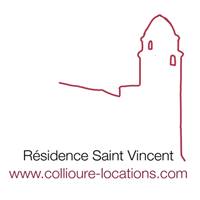 Pour les amoureux de l'art pictural. Une immersion en direct sur ces paysages et ses couleurs incroyables, qui ont tant inspiré les peintres.
Sport activities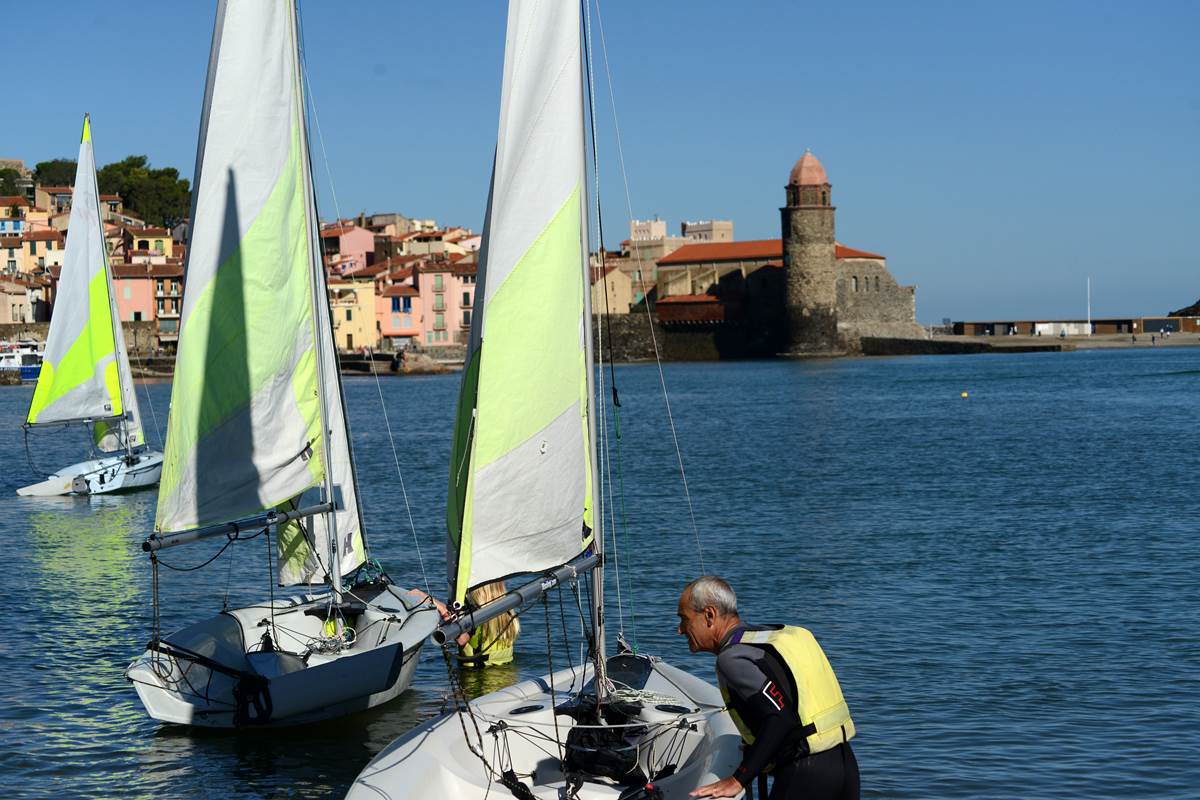 to 0.3 Km in our area
Nautical Club
 The nautical club is now open to the public! Opening : Monday to Friday 9 a.m. to 7 p.m. Saturday and Sunday from 10 a.m. to 6 p.m. Come and enjoy various nautical activities all year round in Collioure ! On the program, initiation , training , improvement or leisure rental of sails , paddle boards and kayaks . What to have fun or train you all year round in the bay of Collioure or along its coves in the Mediterranean and the Côte Vermeille . We offer a variety of offers and formulas according to your desires! And this, whatever your age, your experience, your level: group lessons , private lessons , à la carte options organized in groups of level or according to the age of the participants. Closed from December 20 to March 1 Reserve your place online, click on Reserve ! Kayaking: Single or double kayak rental by the hour, half-day or day from € 10 per hour, € 8 for 1 / 2h. Go on a Kayak excursion alone or with friends between Cap Bear and Argelès-sur-Mer. Paddle: 12 euros / h Single kayaks: 12 euros / h - 40 Euros half day (4 hours) - 60 euros day (8 hours) Double kayaks: 15 euros / h -40 euros half day (4 hours) - 60 euros day (8 hours) Dinghy rental: 25 euros per hour - 120 euros per day - 70 for half a day Internships: Corsairs course: 15 euros Dinghy course: 180 euros Optimists course: 150 euros Optimists Perf course: 165 euros Windsurfing course: 180 euros Windsurfing course perf: 200 euros FFVoile technical levels The FFVoile levels identify the autonomy of the participants to navigate. FFVoile level 1: first approaches First emotions in sailing in direct trajectory. You will reach different places without having to maneuver. First glides without constraint of balance, with an application of the basics in navigation. FFVoile level 2: improvement You will learn to navigate on other trajectories requiring detours and maneuvers.You acquire the techniques to maneuver in new navigation areas. FFVoile level 3: evolution It involves the ability to overkill edges. It is a first level of autonomy in sailing. It gives access to unsupervised practice in a supervised navigation area. FFVoile levels 4 and 5 attest to superior marine skills. You are trained to navigate in unsupervised spaces . Do not hesitate to book your leisure sessions or your training at sea! See you soon on the lake ;-)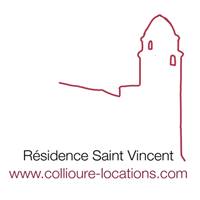 Le club nautique est parfait pour découvrir ou parfaire sa formation autour de la voile.
Cultural heritage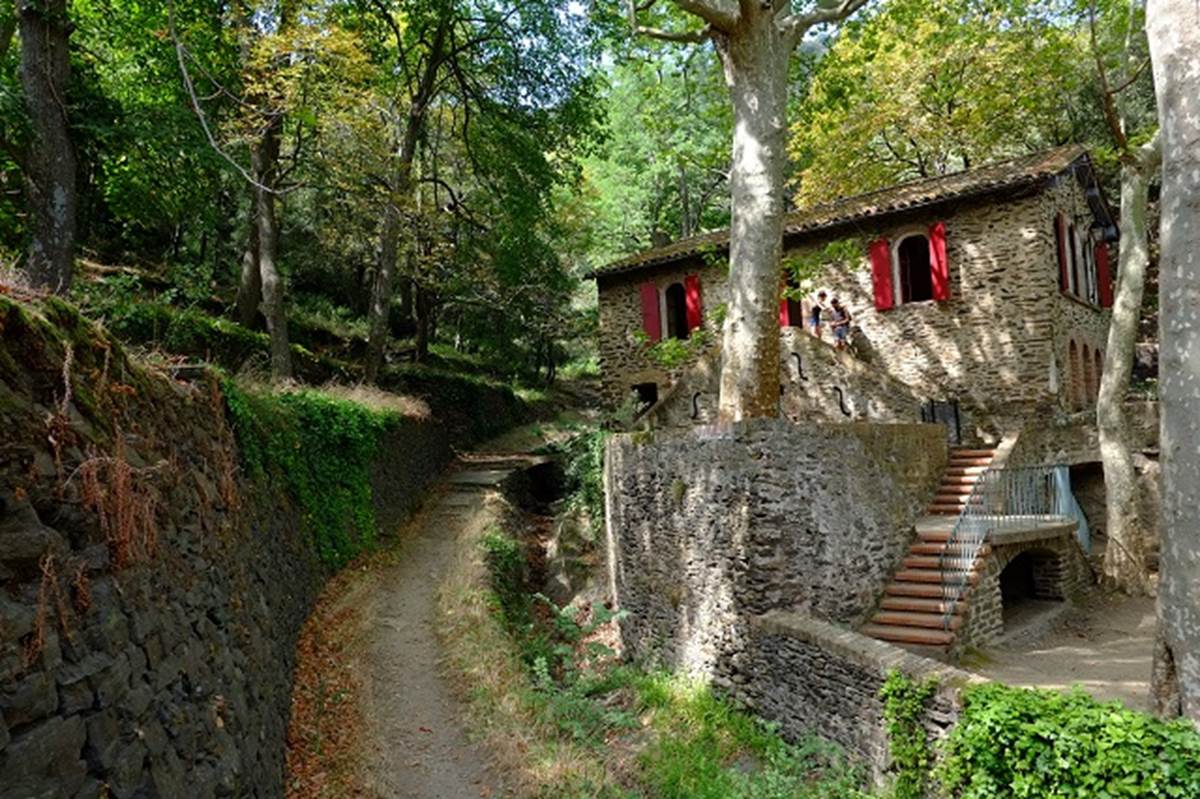 to 1.8 Km in our area
NOTRE DAME DE CONSOLATION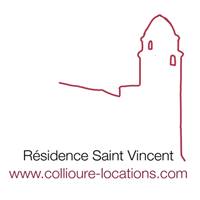 Un endroit exceptionnel à découvrir à pieds, en suivant le sentier.
Point of Interest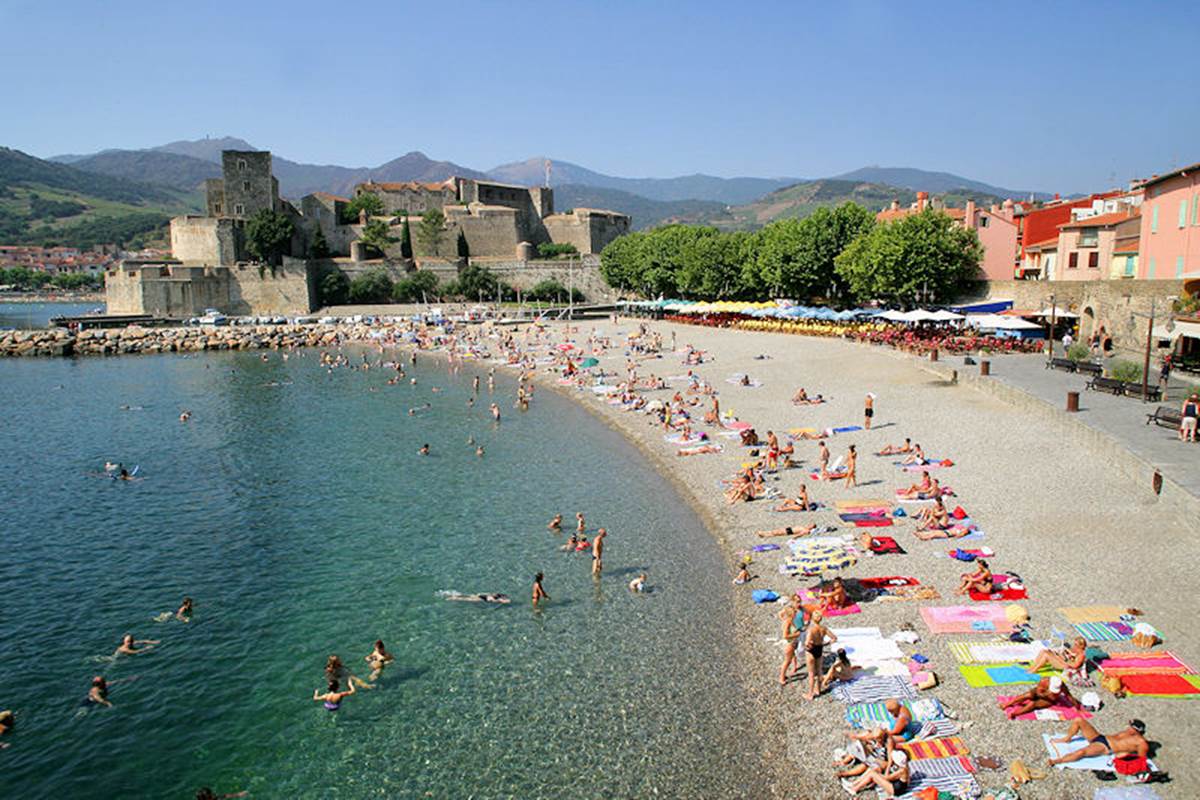 to 0.1 Km in our area
Boramar Beach
Boramar beach is located along the Boramar Boulevard, all ready from the tourist office. This is the main beach of Collioure is the largest beach (150 meters). It is surrounded by the Royal Castle and the port on one side and by the Church of Our Lady of the Angels on the other. It is monitored during the summer season and is equipped for people with reduced mobility.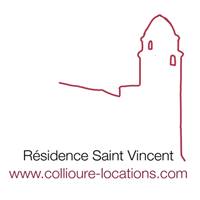 LA plage de Collioure ! Idéale pour un moment de farniente !
Cultural heritage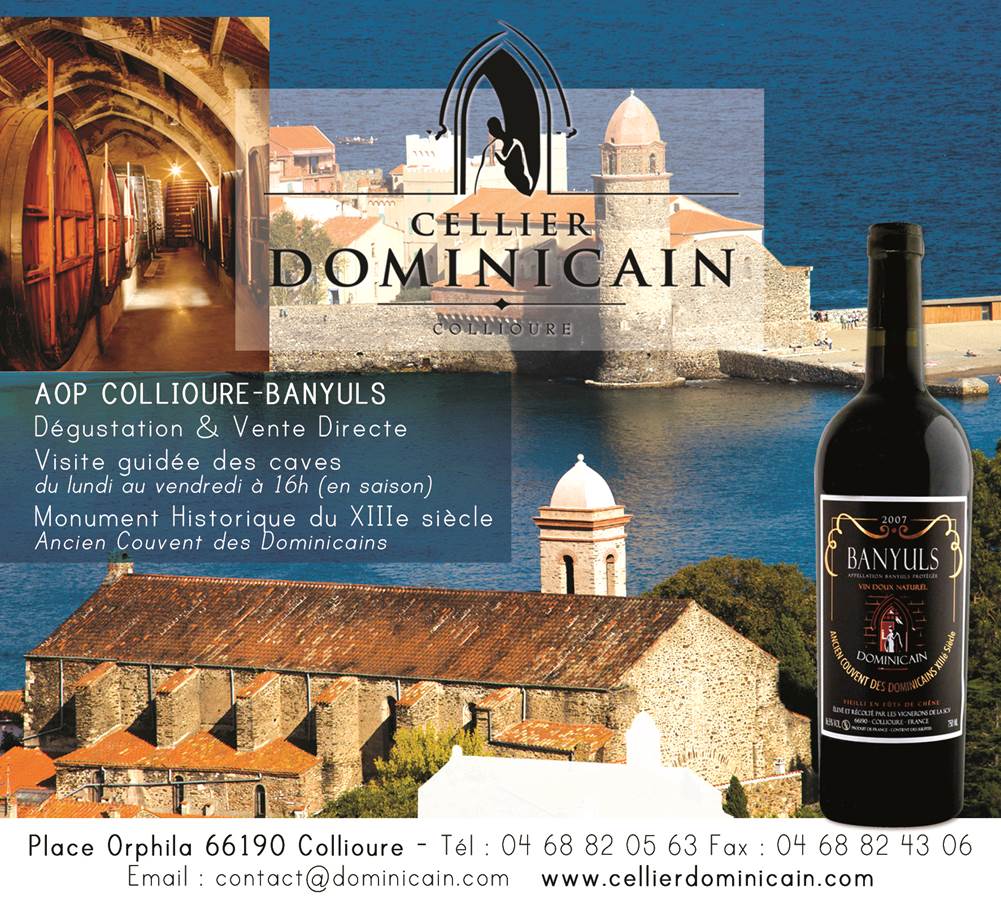 to 0.5 Km in our area
Dominican cooperative whinery
Le cellier des Dominicains is a small cooperative wine on a human scale. One hundred and fifty cooperative winegrowers manually cultivate small plots planted on the hillsides. The schist stone terraces make any mechanization impossible. The work is hard and the yields low. The production is divided between the Banyuls appellation (Natural sweet wine) and the Collioure appellation (Red Rosé and White) . Our cellar is located in Port D'Avall, in the old Dominican church dating from the 13th century. Of southern Gothic type with single nave, the church is classified as a historic monument. It is under these ancient vaults that our great wines age. Help our winegrowers maintain this remarkable heritage of Collioure. Visit of the cellars, free tasting, direct sale. A little history ... Located at the end of the port of Avall, it was founded in 1290 under the orders of King James II of Majorca. The 13th century is characterized by the development of the city's activities and by its wealth.The church which would have been built in the XIVth century underwent many reconstructions because of the wars and the earthquake of 1428. It is a church of southern Gothic style . It has a single nave flanked by six side chapels positioned in buttresses. Today there are only five left. The portal of the main facade and the two arches on the left side have been classified as Historic Monuments since 1928. The old cloister is not the original cloister but certain elements belong to it. Today, the Dominican convent has become the cooperative cellar of Collioure . Guided tours take place every day except Sunday at 4 p.m. for € 3, with a tasting on site. Producer of AOP Collioure and AOP Banyuls wines. Boutique open all year, free tasting. Cellar visits in season and groups by reservation.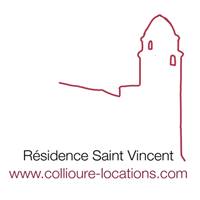 Un endroit incontournable de Collioure. Partez à la dégustations de nos vins locaux, aux couleurs du soleil !
Festivals and events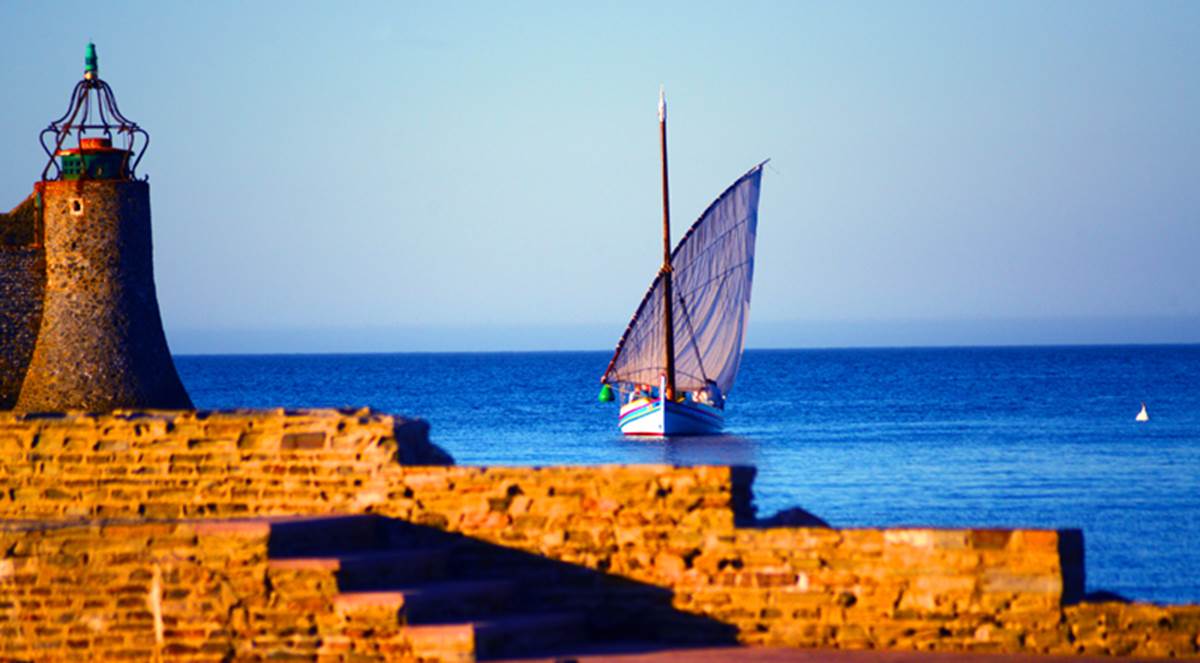 to 2.3 Km in our area
Expériences Collioure